It's hard to believe that just two weeks ago; I was happy in my classroom teaching, answering questions, building relationships with my students and preparing them for upcoming summative assessments. I really love a routine and I had it perfected. I never would've thought that today, I'm preparing to address my 206 students virtually via Google Classroom for the second week in a row. 
I had a week to prepare for this transition and was provided the opportunity to implement my strategies during my scheduled virtual classes last week. As a National Board Certified Teacher, I am always implementing and reflecting upon the 5 Core Propositions that are shown above. However, I believe I had an increased awareness and focus on Proposition 4 this week. It was important for me to examine our current classroom tools and determine the best ways to utilize these tools for our virtual classes. Out of my 206 students, I was able to contact 95 of them via our Google Meet webinar and Google Classroom Learning Management System.  Here's what I learned this week: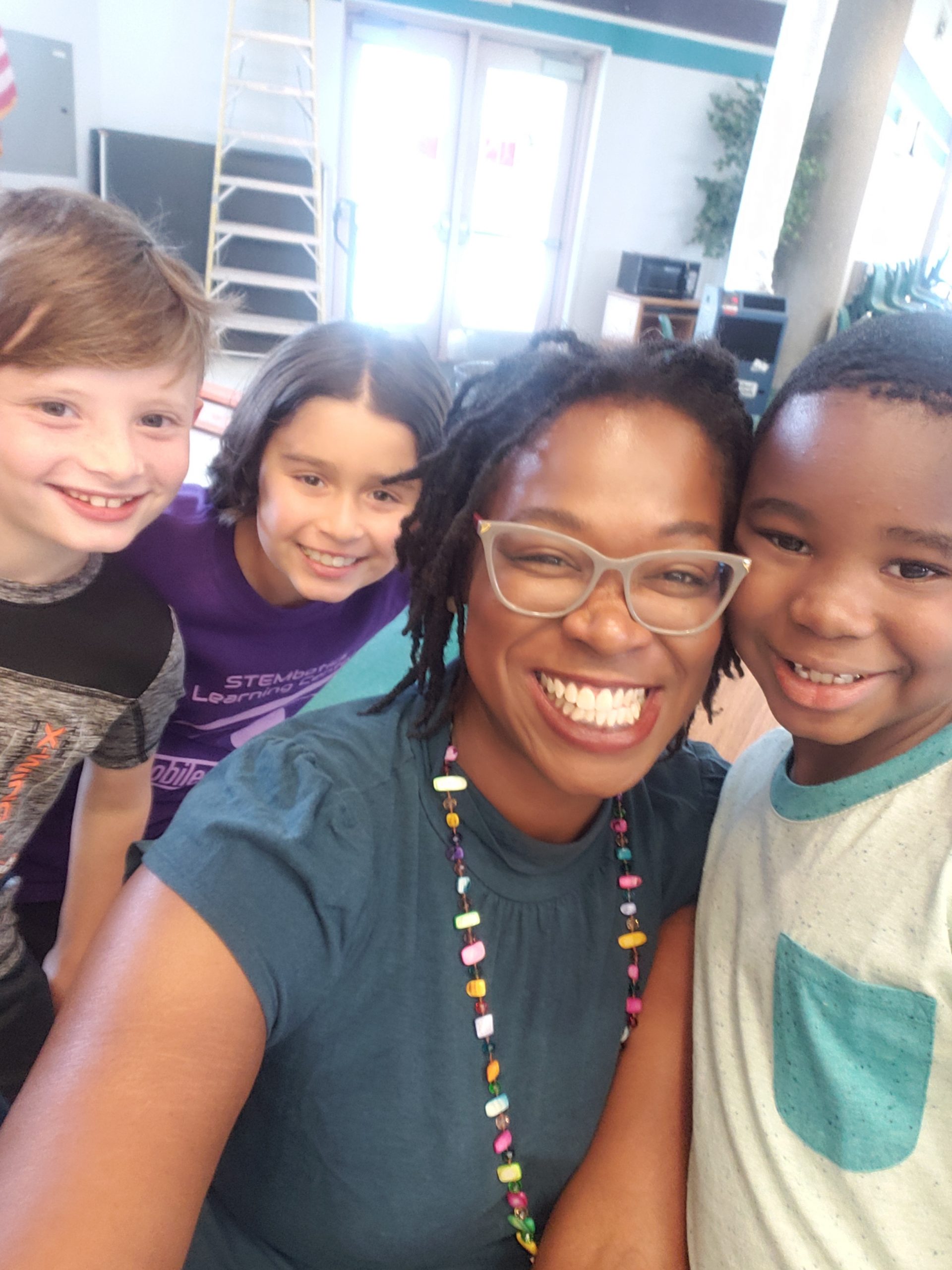 Our understanding of Maslow's Hierarchy of Needs reminds us that there are many factors that impact student learning. Providing students with information about programs and activities that may assist them during this time is necessary when addressing the needs of the whole child.  Food sources, rent/utility assistance and in-home entertainment options are problems students are facing right now. There are many companies that are here to help these students and their families.
For example, STEMbotics Learning Center is a robotics and agriculture summer camp in Las Vegas, NV.  The organization is offering to rent their robotics kits so that families may engage in programming and building activities while at home. Check with your school counselor and school social worker for more community services available. Another way STEMbotics is connecting with families and students on a global scale is the celebration of National Robotics Week from April 4th-April 12th, 2020!
The organization is hosting a National Garden-bot competition. Students are challenged to plant a seed and observe/record their process while sowing that seed. Then,  students will sketch and virtually program a garden bot to assist them with an essential garden function. There is no entry fee to enter the competition. Winners will receive Amazon gift cards for the following categories: 1st place $50, 2nd place $30 and 3rd place $20. Students and their families may visit www.stemboticsnv.com for details about the Garden-bot challenge! All submissions are due to stemboticsnv@gmail.com by April 12th at noon (eastern standard time).
Take the time to review the Learning Management System that your district has suggested for your virtual classes.  Canvas and Google Classroom are popular Learning Management Systems. Links have been provided below.

Remember to record and share your screen at the beginning of each session. 

Organize a topic section "Webinars/Virtual Learning" in your Learning Management System (LMS) with the following materials:

Webinar Slides – used to provide students access to the agenda and links to weekly assignments. Everything is housed in one place to avoid confusion.

Digital Schedule – tool used for students to know your availability and outlines links to weekly webinars

Webinar Attendance Link: created to provide a record of attendance for the webinars. Include a student number section to ensure the validity of your attendance. Also, this form makes it's easier to record daily contact in Infinite Campus. Use a Google form to create your attendance sheet.  Be sure to call the parents of those students who did not attend the webinar. Students can also join these webinars from their cellular device.

Recorded Sessions: When you are done recording, the videos will populate in the "Meet Recordings" folder in your Google drive. Create your own Google folders and move them to the specific classes webinar folder. Be sure to rename the file to highlight the date of the session so that students can easily find lessons they may have missed. Provide about 10 minutes for the video to download into the folder.

The digital divide is alive and thriving! Teachers, parents and students are still adapting to these new educational changes.  Be sure to listen to your students issues and be able to adapt your instruction accordingly.
Educator Guides to Google Meet: https://teachercenter.withgoogle.com/first-day-trainings/welcome-to-google-hangouts-meet
Google Classroom: https://teachercenter.withgoogle.com/first-day-trainings/welcome-to-classroom
Canvas: https://community.canvaslms.com/docs/DOC-10460-canvas-instructor-guide-table-of-contents