When I first started teaching, a veteran teacher told me that one of the best things about teaching is that as a teacher I could close my door and become my own boss, taking control of the room. I didn't have to answer to anyone. For the longest time I kept my door closed. I was in charge of those teenagers sitting in front of me. I was in command (or at least I tried to be). It has not been until recently that I started opening my door and keeping it open. Teaching is not a closed-door profession, you see. It requires collaboration and constant reflection with peers. It demands an understanding of the school community as well as an open-door policy.
I am currently pursuing my National Board certification in AYA English. I have this process of attempting to become an NBCT to thank for why my classroom door now remains open. When I first embarked upon this NBCT journey, I often isolated myself as a teacher. I was careful to listen to the way other teachers operated, but ultimately, I did things the way I wanted to do them. I isolated myself a little bit more when I was the only eleventh grade English teacher at a small school. There was no need to collaborate much with other teachers in my subject area; we all had different curriculua and ideas.
The National Board's Five Core Propositions altered my perception of the solitary teacher existing in her closed-door classroom. After all, teachers should be part of learning communities; they should think systematically about their practice. I started to do just that as I embarked upon my NBCT journey.
As I began work on Component 2, my students were struggling with literary analysis; I didn't know where to turn. I really knew this group of students well. I had surveyed them early on in the year to know that they were visual learners and were stimulated by pictures and movies. What if, I thought, I could have them analyze a piece of artwork and look at elements of the art beyond the obvious? So many of them had been making very surface-level analysis. I was trying to break them of the habit. This plan would also correspond well with Component 2's requirement of incorporating a non-print text.
I immediately asked the graphic arts teacher in my school for a piece of art to teach analysis. Once he heard my idea, he asked to come team teach with me. If I can be honest with you, I didn't love this idea. Could a graphic arts teacher really teach writing? I knew, though, that National Board's Component 2 required me to demonstrate how my students read a non-print text. What if this collaborative experience gave me the material I needed to complete Component 2?
So, I welcomed the graphic arts teacher into my classroom. Prior to him teaching with me, we selected two graphic designs, one by David Carson and the other by Armin Hofmann. The graphic arts teacher had me watch a documentary about the artistic license of David Carson. He gave me background information on Hofmann so that I was knowledgeable once my students came in the room.
On the day of the collaboration, I opened the door, and we showed the class the two pictures side by side: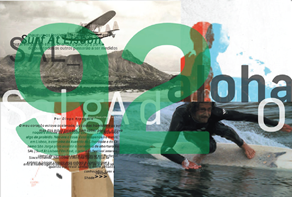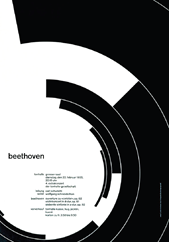 Students immediately engaged in conversations, discussing what they noticed about the images. Initially, the students made very superficial observations. Yet gradually the graphic arts teacher and I elicited more than just surface level analysis from my students. This transcended to a greater understanding of what they need to do when they write literary analysis as well as when they read.
What happened in my classroom that day never would have occurred had I not been pursing my National Board certification. The connections my students began to make and the way they developed their ideas was prevalent because of the decision I made to open my door to the graphic arts teacher. Now, I attempt to collaborate with many other teachers in my school, especially when it comes to teaching writing. To think,  my door may have remained closed for many more years had I not pursued National Board certification. I continue to teach with my door open to this day, encourage my colleagues to do so, and always welcome the collaboration and camaraderie.