It seems everyone has an opinion on teaching as a profession, these days. Nearly everyone can speak fondly of a favorite teacher, describing meaningful experiences and the impact that teacher had on students. Putting a label on the specific skills and qualities that made this teacher effective is not as easy. What attitudes, strategies, philosophies, or practices did this wonderful teacher possess that can be observed and developed in other teachers? How do we apply these criteria to teachers as we evaluate their work? And how might we develop such habits of excellence in other teachers? The National Education Association chose a cadre of accomplished teachers when they created the Commission on Effective Teachers and Teaching (CETT) to do the following: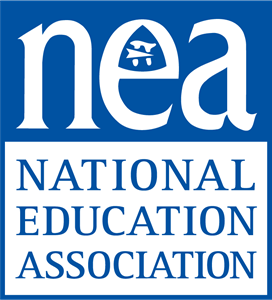 And this is exactly what the Commission did.
NEA did not dictate what the report would say. NEA said they wanted recommendations on how to maximize and elevate the teaching profession, and they stayed true to their word.  
The NEA realized that the kind of recommendations they wanted would have to come from accomplished teachers. Ronarae Adams, Sharon Gallagher-Fishbaugh, Shelly Moore Krajacic, Doug Lea, Lori Nazareno, Renee Moore, and Peggy Stewart, all National Board Certified Teachers, represented the Commission by presenting the results of their work in a powerful session at Teaching and Learning 2016. Each had a story to tell, sharing their journeys to teacher leadership and the impact they saw on their colleagues, their administrators, and most importantly, on their students and their families.
Ronarae Adams shared the early vision for the work, articulated by then-NEA President Dennis VanRoekel, that the Commission should represent teacher voice. Sharon Gallagher-Fishbaugh spoke of the challenges she faced from within our profession and from the public, first as Utah's Teacher of the Year in 2009 and then during her 3-year term as president of the Utah Teacher's Association. As Peggy Stewart questioned current definitions of teacher leadership, the room was silent as each person considered their own leadership role in our profession.
Renee Moore, a passionate advocate for equity and social justice, reminded us that above all, you cannot be someone's teacher unless you respect everyone. Shelly Moore Krajacic currently serves on the NEA Executive Committee. She explained the changing role of NEA leadership and pointed out that we can get teacher leaders, with or without titles, into positions to influence policy. Shelly reminded us that "there is not a contract in the US that says a group of 2nd grade teachers can't get together and do what is best for 2nd graders." 
Lori Nazareno related her experiences developing, leading and working in teacher-powered schools. Teacher-powered schools are outstanding examples of teachers leading the development and day-to-day work at schools exemplifying the best of collaboration, communication, creativity, and service found anywhere in education.
Doug Lea, one of the only panelists still working as a classroom teacher, moderated the panel and the question session that followed. As a board member on both the NEA and National Board, Doug explained the Commission's work as grounded in the teacher's responsibility for student learning. The group had a vision statement: Effective teachers share in the responsibility for teacher selection, evaluation, and dismissal.
Calling this group "accomplished" is clearly an understatement. These teachers had not taken baby steps in their practices. Neither did the commission.
Every district, school building, and classroom has its own problems of practice. The Commission wants to help. Questions from those on the floor were deeply thoughtful and resonated throughout the room. Answers from the panel were rich. An accomplished teacher in every classroom was an obvious priority in each discussion. The suggestions shared were intentional and actionable, with clear, convincing, and consistent rationales.
Q: How can we get NBCTs and other teacher leaders on a pathway to district leadership?
A: Collect NBCTs and interested teachers and get info about what they want to do. Get info from administrators as to what they need. Look at grants from the Center for great Public Schools in your association. Connect with others at NEA360.
Q: How can we support teacher leaders and teachers in support roles to expand leadership?
A: Start a leadership lab, where others can watch a coaching session in action. Use subs so teachers can observe or participate in instructional rounds. Learn about budget structure in your district to really elevate your teacher leadership game.
Q: How can we get buy-in from colleagues about different pay structures, such as tiered compensation?
A: Look at examples from other districts, where pay is based on excellence, service, and leadership. Look at states and districts who understand the difference between a good teacher and an accomplished teacher. Pursue excellence; remember, this is a profession, not a trade.
Q: Approximately 1-million teachers across the country want to lead without leaving their classrooms. How can we help them find their leadership role and then support them?
A: Principals are fiscal officers, disciplinarians, managers, community liaisons, and many other things. They don't have to be instructional leaders, too. Rethink roles outside of the factory model. Support principals as they act on their aspirations and strengths, and start dialogue to help them see the strengths of teachers as leaders in your district.
The Commission's work won't lead to changes if the report sits on a shelf (or in virtual terms, sits uncopied and un-downloaded). The report is meant to be helpful. Bring the report to your local association, your district leaders, your peers, and start the conversations.
The report can be found here: Transforming Teaching: Connecting Professional Responsibility with Student Learning.