Over the years there have been many changes in the way instruction is delivered to students in public education. Gaining popularity in recent years, one of the most promising models of instruction is project-based learning (PBL). In PBL, students gain knowledge and skills by working for an extended period of time to investigate and respond to an engaging and complex question, problem, or challenge.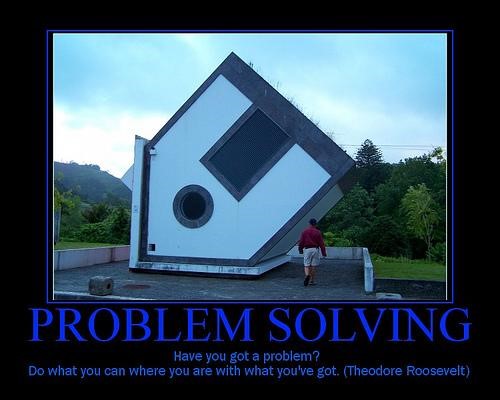 Many accomplished teachers are looking for ways to use project-based learning in their classroom. Marty Sugerik, a Project-Based Learning Specialist and Trainer, provides insights into implementing effective project-based learning at any school in Career Pathway Courses. He contends that our students will be better served if we enhance projects to mirror authentic problem-solving in the workforce. Marty conducted a PBL on starting a food truck business with his students by following these seven steps.
Step 1: Ask/Inquire
Step 2: Imagine the Scenario
Step 3: Plan: Logistics, Mapping Out of the Project
Step 4: Create : Prepare All Materials Prior to Launch
Step 5: Step 5 Experiment/Evaluate: Peer and Self-Assessment "Circle of Trust"
Step 6: Improve
Step 7: Communicate: Implement the Project
As a second grade teacher, I continually work with my students to increase their problem solving skills. This past year I decided to take things further and try a variant of PBL in my classroom after attending one of Sugerik's trainings. After careful study of the standards, I designed a project for my students – to create a perfect habitat for an animal. Using design logic, they were able to problem solve and work together to complete this task.
When designing a project, always begin with the end in mind. This will take careful planning to determine the duration of the project (5 to 10 days, or most of the semester), breadth (one topic and standard, or multiple), technology usage (limited or extensive), outreach (classroom-based or community-based), partnership (one teacher, or multiple teachers or community), and audience (classroom and school, or beyond).
Review standards. Do not do a project that does not align to standards, and remember that not everything studied lends itself to a project. Also, keep in mind, students prefer the "fun stuff", not the planning of it. Students need to be taught how to ask and inquire. Projects should also be turned into a life skill and something you can justify with students. The concepts should lend themselves to authentic problem-solving. Throughout the entire project, teachers should focus on making revisions and reflecting on the process through the use of their professional notebooks. This is important for teachers to keep detailed notes in order to modify teaching practices to best prepare students for PBL. This might include doing more research, more cooperative work, more cross-curriculum teaching or more problem solving or communication skills.
Focus on a real-world scenario or case study that mirrors the workplace problem to be solved. This step also helps ensure that some "21st century skills" are involved: communication, creativity, collaboration and critical thinking. Be sure that student roles are defined giving students maximum input and autonomy. One way to do this is to have all students do the same project. It may also be necessary to do some cross-curriculum teaching.
Prior to students starting projects, identify a "Circle of Trust." This circle consists of educators from other disciplines that may be able to offer insight into the project. By partnering with other teachers from different disciplines you are able to provide the students with multiple perspectives and assistance with curriculum that you are unfamiliar with. For example, a math teacher can provide necessary insights into skills that the students may need to be successful, like algebra or statistics. As the students are doing their research, those other teachers can validate what the students have learned by serving as experts in their field to authenticate that learning.
Additional planning includes choosing or designing rubrics, forms and templates, materials and equipment. Good project management tools online and in the classroom can help with logistics. These supports are essential to the launch, and will help the teacher provide "just-in-time" instruction: while the students are working on projects, the teacher can offer mini lessons and workshops to students who need help with a specific skill.
To end the experience, educators need to document the journey. This can be done through the use of photos, videos, student quotes and surveys. Coach the students with highly effective questioning in order for them to demonstrate their understanding and learning. Document all those "OMG!" moments, as they provide crucial insights for implementing future projects with fewer obstacles, misconceptions, and gaps. Since this is a project to mirror authentic problem-solving in the workforce, invite the community and parents to view the projects, and provide feedback to the students.
Accomplished teachers understand the importance of teaching our students to be problem solvers. This project-based model gives them a way to do so while preparing them to be productive members of the workforce. I hope to take things even further next year and see if my students can produce a product that would help them be productive member of the workforce. Second graders may be young but they do have the problem solving skills necessary to be successful. It is my duty to help them to see that and show what they can do.

(All pictures are courtesy of Marty Sugerik)