I knew National Board certification made sense. I knew it would be a gift to myself, some way to address my own needs as a teacher and reignite the passion for reaching every student. I just couldn't do it alone: I needed a crew.
In a tiny rural district, finding a crew for any purpose is tricky, and some of the steps required by the National Board process can present barriers. Instead of giving up, I started brainstorming ways to navigate the steps and help my colleagues along the way.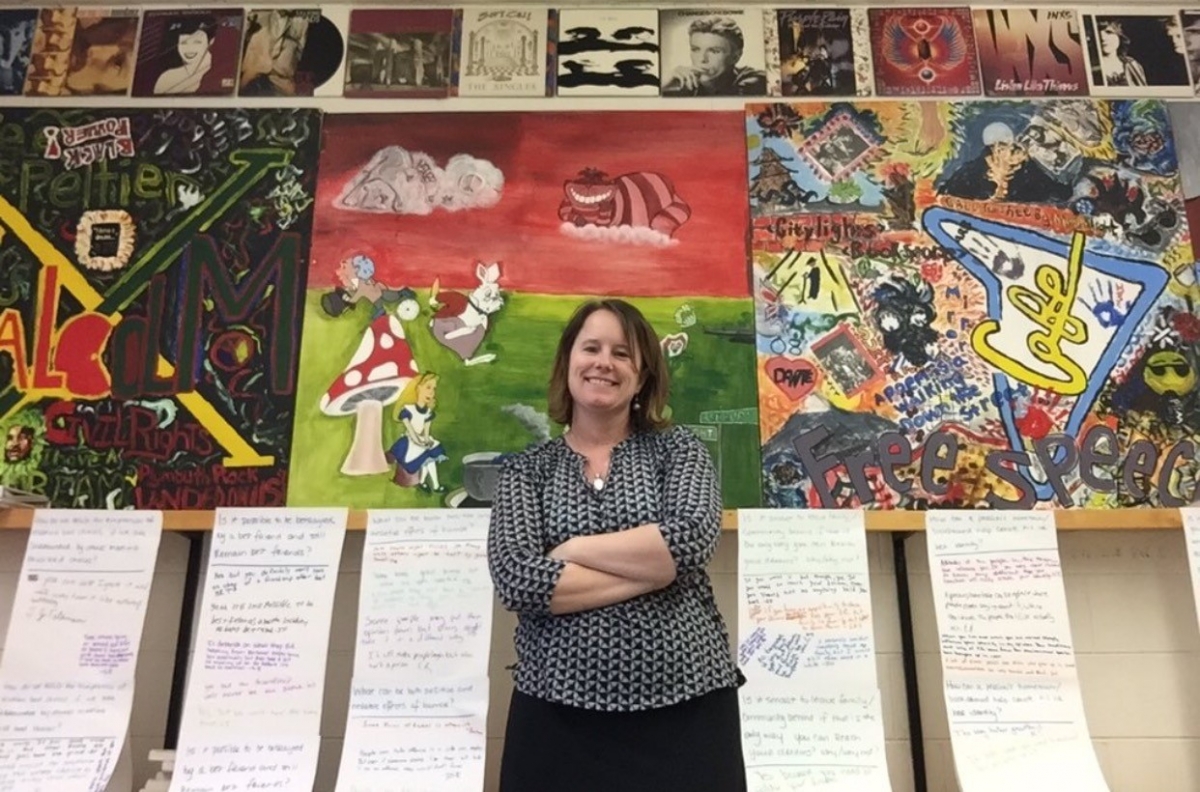 Step One was exposure. There are still plenty of teachers in rural areas where National Board doesn't have the visibility that it should. In other words, only a few of my colleagues were on board with National Board because they simply didn't know what it could offer them or had not even heard of it. I sent an email to all the district teachers with short-form information, including the purpose of National Board certification and the benefits – both professional and financial. I scheduled an informational session after school and wrangled some local NBCTs to come and give an overview.
Step Two covered payment. Once a cohort of teachers had made their decision to sign on, I orchestrated payroll deduction for the cost of Component 2, the component we had decided to attempt together. Payroll deduction was key because so few teachers, especially in December/January, have several hundred dollars lying around. Instead, our district paid the National Board for Professional Teaching Standrds for the costs and we reimbursed the district over time through direct deductions from our monthly checks. I strongly recommend that facilitators attempt to solve the problem of the upfront cost via some method such as payroll deduction, interest-free loans from local banks, or donations from businesses to cover the costs.
Step Three included enlisting the support of our district superintendent via compensated time to work on the components. This added incentive helped some of our cadre move past the sense of an overfilled plate. Plain and simple, everyone knows that teachers are overworked; when they are recognized for their extra efforts to improve their teaching, and when they are compensated for it, teachers are more willing to undertake the above-and-beyond of National Board certification.
Step Four incorporated Jump Start training from our state teachers' association, which supports this work across the state. The trainers came to our school on a Saturday to work directly with the folks from our cohort. They helped us focus on everything from our writing style, to connecting entries to the Five Core Propositions, to selecting the best evidence for our entries. Our coaches truly helped invigorate the teachers to complete Component 2.
Step Five was t-shirts! It's possible that I was the only one in love with our t-shirts. I think our unified approach was reinforced with this tangible reminder of what we were striving for…together.
The foundation to all these steps was, in fact, working through the process as a cohort. A year prior to undertaking this district project, I had tried to begin National Board certification solo. I failed to set aside work time, I failed to truly understand the interconnectedness of the Five Core Propositions and the rest of the process, and I failed to gather any momentum. Assembling a cohort and supporting them allowed me to find support for myself, as well. That is the power of the crew.