It has always baffled me how we as teachers can go from practically adopting our students in September to saying goodbye, sometimes forever, in June. The entirety of my success in teaching has rested on the relationship building I achieve each year. I connect with students, use humor, and focus on changing how they see themselves as learners. Together we redefine what they say they are able to do, know or overcome. What I say to them can become part of their internal voice that has the power to build them up or tear them down. So after an intense year of sometimes being called "Dad," I wave to the buses as they pull away on the last day of school.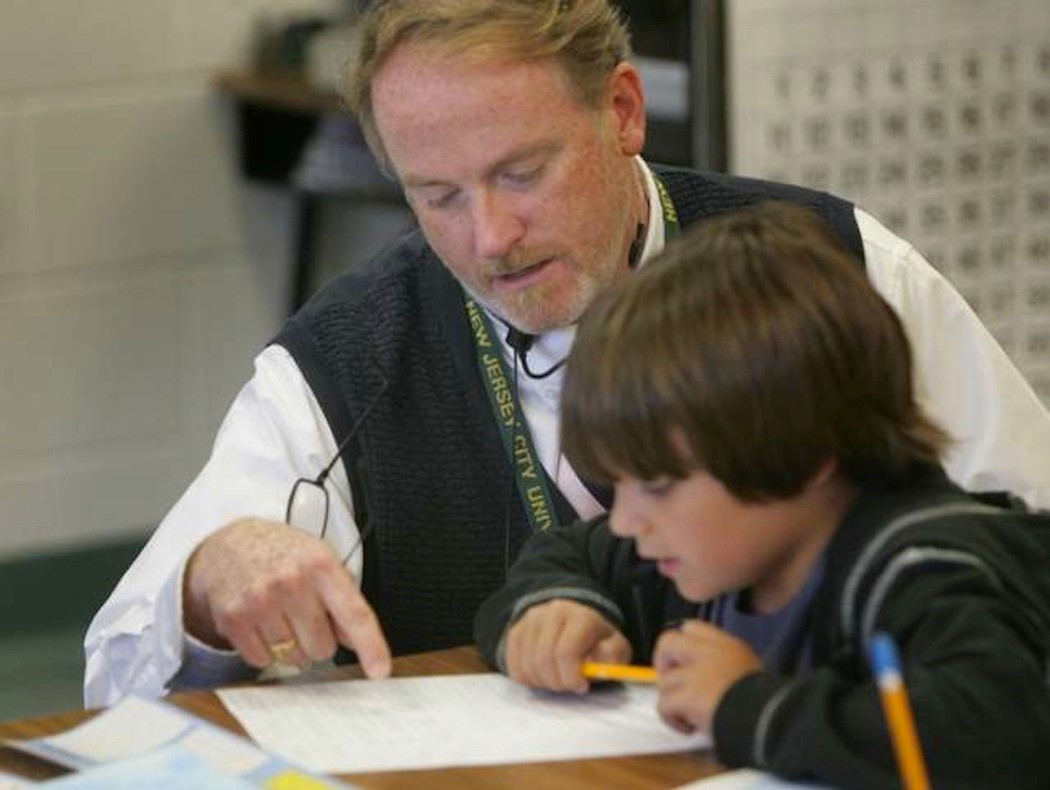 Early in my career I decided that the last day of school didn't have to be the last day of our relationship. By maintaining email addresses of their parents and guardians I was able to stay in touch over the years. Twice a year I reach out to every single student I have ever taught to let them know I still think of them. These messages are timed around two big events in their lives. The first is the first day of school each year when I remind them that despite their fears and anxieties they will have an amazing year of learning and making new friends. I simply wish them a great year and tell them I believe in them. I believe in their ability to start new and overcome any challenge life or school throws at them.
The second time I reach out is during that ridiculous time we call testing season. Standardized tests have become an  unwanted staple of our educational calendars. They often instill feelings of inadequacy or ineptitude. Students who suffer from test anxiety endure this time of year with sweaty palms and increased heart rates. Brain based research tells us this is not what the brain needs to learn or to show what learning has occurred.
My message is simple each year, they are more than a test score. I remind them they can do it, that I believe in them and their ability to show what they really do know.  So often these emails go out and I have no idea what the impact is. Occasionally I will get a response that tells me, but mostly I am left wondering if it's worth the time and effort of keeping the email lists up to date.  Social media has made it a lot easier to keep them up to date. Here is an example of an email I sent.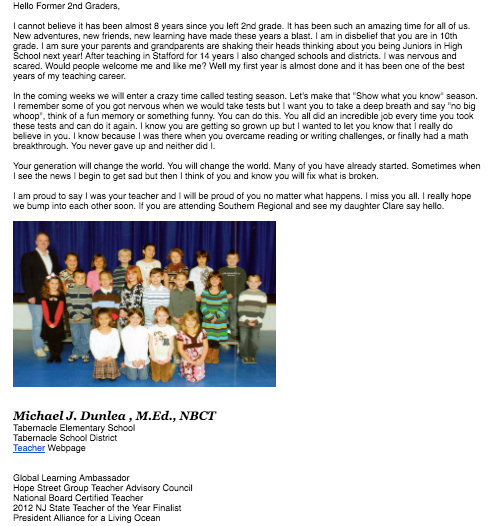 This year I got many more responses than ever before. All of them gave updates of success and gratitude for the continued support. Sometimes all teachers need is exactly what our students need, a little support and gratitude.