What motivated me
In 2006, I was approached by my former principal, Mrs. Parks, to pursue National Board: until then, I had never heard of the National Board Certification process. When examining the National Board process, I looked at the standards in my desired content area, Early Childhood. The standards were age appropriate for my grade level and I learned how to implement them into my instruction. I noticed the standards encouraged me to use an interdisciplinary approach which challenged students. After a careful analysis, I knew that the process was for me, and I was ready to be engaged in this voluntary professional development opportunity. Later, I wished that the teacher prep program that I had previously attended would have shared this professional development opportunity with me.
What inspired me
As I dived deeper into the process, I became a little overwhelmed! This was the first time that I had to be a reflective practitioner and lead in and outside my school community. Research stated that minority educators were less likely to achieve or pursue National Board Certification due to its high demands regarding support, time, and research. But, I believe it is a lack of awareness for minorities. Also, there were not too many minority educators that were willing to mentor candidates. On the other hand, I did not want to fail, so I did not permit the research time or lack of support to alter my plans. As a former athlete, I was in it to win it and I wanted to prove the research wrong!
What it did for my students and for me
As I reflected over my practice, I began to refine what I did for my urban students. The transformation was remarkable! I learned to take a risk for my students and myself.  I allowed my students to drive their own learning and curiosity. For example, I recall teaching a science integrated with math lesson, and I wanted the students to test the hypothesis, "What effect does the height of an incline plane have on the distance that a toy car would travel?" During the filming of this lesson, a student, Kim, wanted to slide a pencil down the incline plane. Before the National Board process, I would have informed the student that she was off task and should be testing the toy car. Now, I simply asked her what she wanted to test. She stated that she wanted to test the pencil. I asked her to make a prediction: she stated that the pencil would travel far because the ramp was high.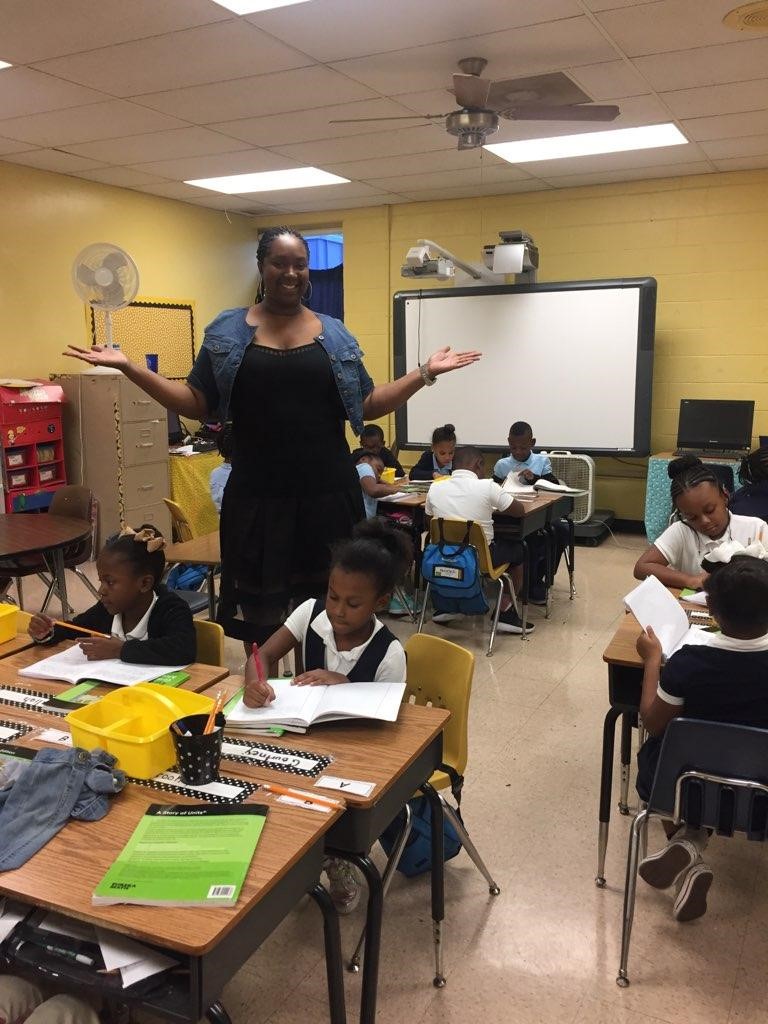 I began to understand my students and how to teach each remarkable individual. My students became problem-solvers who began to think critically and creatively about real-world experiences. I was better able to comprehend the importance of collaborating collectively with stakeholders to impact student achievement. I no longer worked in silos but found an opportunity to connect with others to contribute to my students' learning experiences. It truly takes a community to impact student achievement.
What I realized
I did not make National Board Certification the first time, but I was not surprised because I struggled in a few areas.  However, to aid in my professional growth, I engaged in more research and learned from various networks. I began to receive support from my local union, school district, and state department. The National Board process allowed me to articulate my strengths and weaknesses, and my professional growth was inevitable. That second year, I was an accomplished teacher! Some of the students went around the building telling their peers and other teachers that I had won the lottery.  My students were right in a sense because National Board was the right pay off for me!
Call to action!
This school year, I hope that more teachers will consider becoming a National Board candidate or will encourage someone to be engaged in the National Board Certification process. The National Board process aids in the development of highly effective teachers. As a minority teacher, I welcome more minority teachers to join me in helping our black and brown children see more people that look like them become accomplished teachers.