The letter sat on the corner of my desk for nearly six weeks. I knew what it said before I opened it. My certification fell within two years of expiring and so it must be NBPTS notifying me that I could begin the renewal process. There it sat within my peripheral vision whenever I stared at my laptop, beckoning me to make a decision.
While I valued being a National Board Certified Teacher, things were different. When I initially became certified, I was newly married and childless. I taught high school science while my students were Livinʻ La Vida Loca. I worried about the Y2K bug wiping out all my lesson plans. Twenty years later, I am still married but with two kids. I serve as an elementary school principal where my students dance the Floss. I worry about job-related stress wiping out my hairline. Does national certification still hold relevance for me?
It all changed in 2009 when I left the classroom to become an administrator and allowed my state teaching license to lapse. My supervising principal dissuaded me from paying the relicensing fee, asserting that I'm an administrator, not a teacher. I complied but felt a part of me die.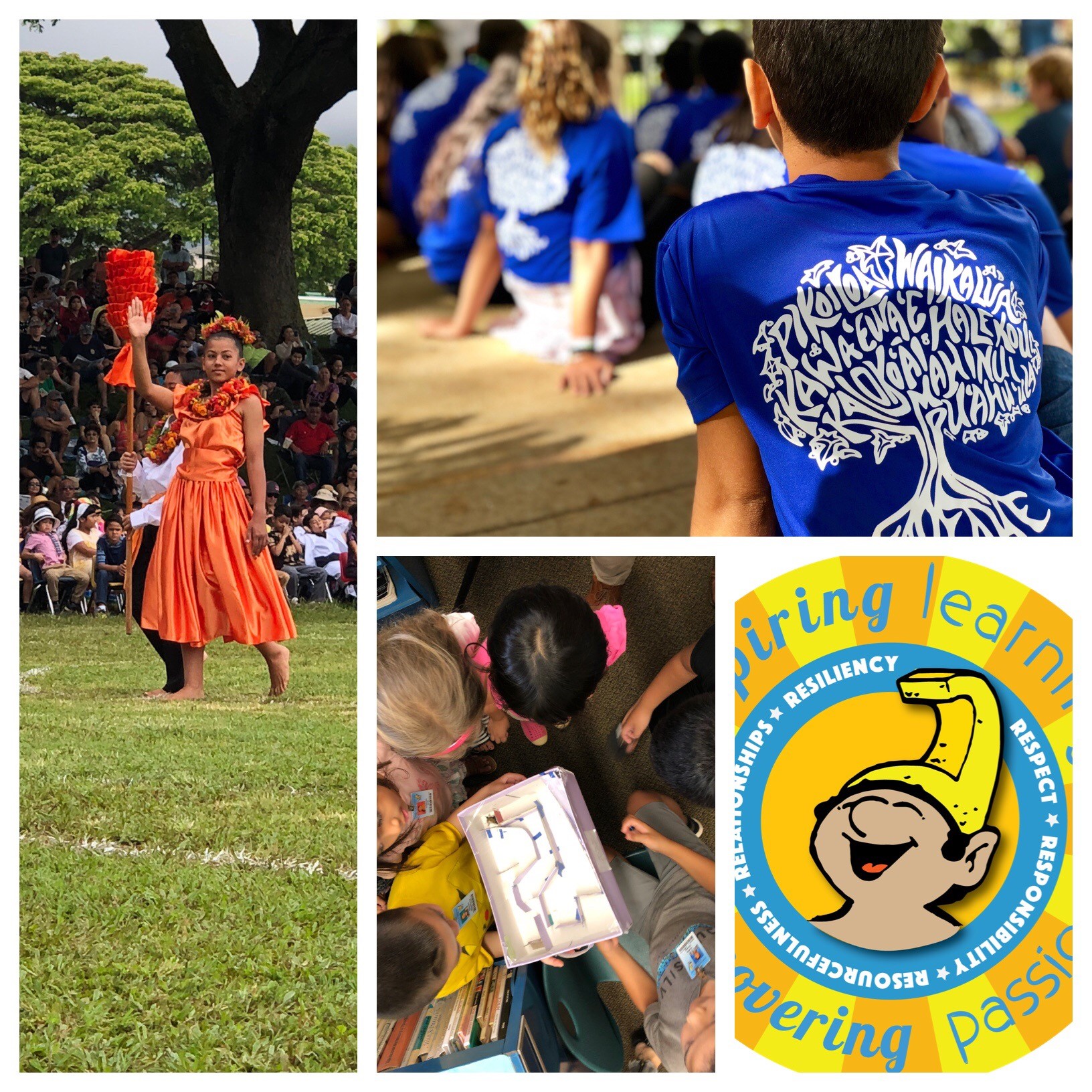 When I became a principal, I dipped my toes back into teaching. I modeled scientific inquiry with our sixth graders, convened a Principal's Advisory Group eliciting student voice, and even taught an undergraduate science methods course. While these forays sparked joy, being a principal also brought fulfillment.
As the deadline neared, I tossed the renewal notice in the trash, retrieved it, disposed of it, and fished it out again. Finally, I decided to seek wise counsel from one of our first grade teachers, Liane Angaran, NBCT. A former coach, Liane listened intently as I reviewed my dilemma. Talking it out, Liane helped me realize my "why" for renewing.
The National Board Standards opened my eyes to what my teaching could be. Following certification, I pushed myself to increase relevancy by challenging students to use science in addressing problems in our community. For example, we applied physics to determine if seawalls caused erosion on our local beach and presented our findings to the neighborhood board. This brought science alive for my students. They more easily understood concepts by using them.
Attaining National Board certification helped me become a teacher-leader with a voice in our broader education system. For instance, I assisted in shaping STEM education for our state by serving on the Hawaiʻi Science Think-Tank, the School-to-Work Career Pathways Project, and the Race to the Top initiative. I served with amazing community partners and educators, many of whom I still collaborate with on enriching student learning.
Originally, I sought certification for the challenge. With no pay bonuses or use for national certification's portability, I just wanted to know I could do it. Now older, more experienced, and somewhat wiser, I no longer felt compelled to prove myself. Liane helped me see that becoming certified defined me as a teacher and continues to define me as a principal. Renewing would hone my leadership as I strived to exemplify the 5 Core Propositions. It would leverage my efforts to promote the value of certification while serving as a model for teachers.
I committed to renewing but my new challenge was to incorporate the practices I asked of my teachers. I worked with a freshman science class back at my former high school. I procured students' Lexile scores and found a free resource to generate leveled articles on the same science topic. I used frequent formative assessments and retaught in small groups. I also introduced the Design Thinking process, which students applied in developing interactive learning experiences on our science content fashioned to teach younger kids. The culminating assessment involved a real life demonstration of their design to sixth graders who gave them constructive feedback.
This past October, NBPTS sent me a notice. This time, I immediately opened it, suppressing a tiny bit of anxiety over what might be the outcome. Happily, despite my initial waffling, I successfully renewed my certification. It's good for another ten years, but this time I serve as a principal who is first a National Board Certified Teacher.