In the last midterm election, young people voted at record rates, and that is something we should all celebrate. However, even with this historic turnout, two-thirds of young people were missing from the polls. As we work to close opportunity gaps for the most underserved students in our nation, we must also work to close voting gaps if we're to secure a better future for generations to come.
To achieve this goal, at an early age, our children must develop civic knowledge and skills, as well as an appreciation for engaged citizenship. This means that all children must have access to rigorous learning in social studies, history, geography, and civics in their public schools. Students also need a well-rounded education, one that equips them with the ability to analyze data, critically discuss a non-fiction text, make written arguments supported by evidence, and apply their science knowledge to contemporary global dilemmas. Students must have the opportunity to engage in the real-world application of their learning through projects in which they are the thinkers and the doers—helping to solve actual challenges in their schools and communities. And all of this requires that our young people receive the support of their teachers, mentors, school counselors, school and district leaders, and their families.
This work also requires that adults listen.
Young people have been making their voices heard in areas ranging from preventing gun violence, to climate change, to LGBTQ rights, to more just policing, to the need to address hunger and food insecurity in our K-12 public schools and on college campuses. We are all better off because of young people's activism. And as adults, we can, and should, do more to value and center young people's experiences and their voices in the discussion of issues that impact them every day.
As an educator, former U.S. Secretary of Education, and the father of two civically engaged daughters, I believe that it is everyone's responsibility to help prepare young people to navigate the ever-changing, diverse society in which we all live. I challenge National Board Certified Teachers – and all teachers – to take on this challenge.
As our children go through life, they will need the tools not only to understand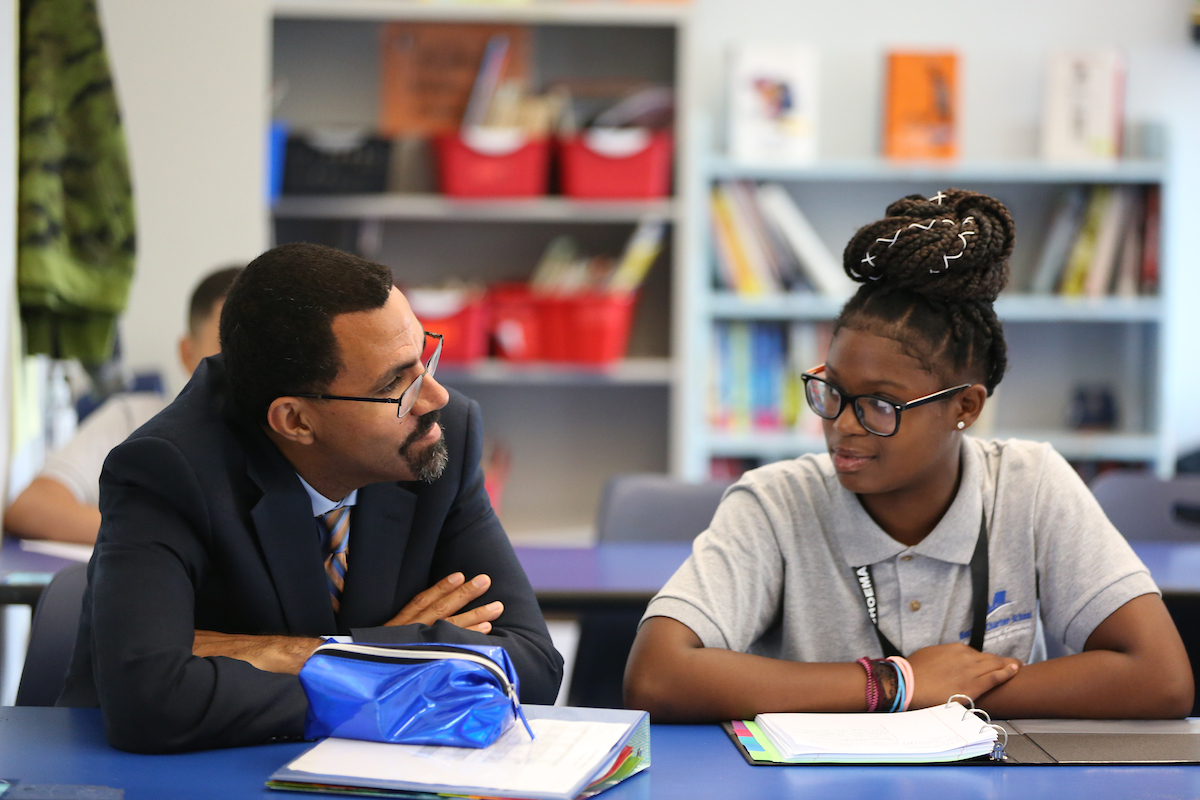 but also to protect their rights and the rights of all people. They will need to be familiar with how government works, how to fight for real policy change, how to thoughtfully consider perspectives and experiences different from their own, and how to challenge injustices when they encounter them.
When we provide our students with robust learning in civics education and opportunities to serve their communities, our students are even better prepared to lead the way for the next generation. And this responsibility does not sit solely with social studies educators, of course. Within our schools, all educators share this obligation.
Voting is a key part of students' learning and civic engagement. And voting matters at all levels—whether the election is for a school board member, state's attorney, mayor, governor, member of Congress, or president.
That's why I'm proud to join former First Lady Michelle Obama and When We All Vote to encourage students to register to vote and use their voices in elections.
When We All Vote is a national, nonpartisan, nonprofit organization working to close the age and race gaps in voter registration and voter turnout. Importantly, the My School Votes program works alongside school communities to lead the way in getting students registered.
Along with When We All Vote I am calling on NBCTs across all grades and subjects to mobilize the next generation to exercise one of their most important civic duties. We are all needed in this effort—from teachers, to librarians, to coaches, to school counselors. And we are needed to inspire our kids and show them what they are capable of by bringing this to our schools and making this a student-led effort.
A special message from Michelle Obama
When We All Vote is offering support for educators interested in bringing voter registration to their school, including an Action Plan template to build your program, guidance around state voter registration laws and key planning dates, technical assistance, and lesson plans to support classroom discussions as an entry point to voter registration.
Historically, on social and civil rights issues that matter most, students always have led the way. Together, with When We All Vote, let us help them.
I hope you'll consider joining me, Michelle Obama, and When We All Vote to start a My School Votes voter registration program today—click HERE to sign up.
John B. King Jr.
10th U.S. Secretary of Education, Obama Administration
Views expressed in blogs belong solely to the author and do not represent positions of the National Board for Professional Teaching Standards.