Co-authored by Tonia Holmes-Sutton, Ed.D., NBCT & Brittany Holmes-Sutton
---
It has been nearly three months since schools closed. 
The shutdown impacted education in unanticipated ways as schools transitioned to distance learning overnight – with many teachers unprepared to engage and teach their students through digital platforms. The digital divide made visible inequities that persisted prior to the COVID-19 crisis, most specifically in underserved communities of great need. As the shutdown continued, the opportunity gap and the digital divide widened. 
Passionately committed, teachers advocated for access to technology and connectivity for their students and families, recognizing that many would continue to have unequal learning experiences. The stress and anxiety experienced because of the COVID-19 crisis and the shutdown of schools, businesses, cities, and states has taken an emotional toll on teachers (and their students, of course). 
That anxiety and stress, heightened as the deaths of George Floyd (Minnesota), Tony McDade (Florida), Breonna Taylor (Kentucky), Ahmaud Arbery (Georgia) – and, as recently as Friday night – Rayshard Brooks (Georgia), has compelled protests, across the country and around the world, against racial injustice and police violence.  Even as the pandemic grows, protests persist. 
We comfort one another as mother and daughter, embracing the differences in our skin tones and how our experiences, while shared, are also distinctly different.  Our stresses, our anxieties, our fears are triggered by our individual and collective Black experiences. We see ourselves reflected in one another and in the lived and lost lives of our Black brothers and sisters.
We reached out to our community circles for embrace and uplifting. In sharing virtual time with them, we were reminded of the importance, not only of connection but of prioritizing and maintaining care and compassion for self. With a renewed commitment to employing the Five Core Propositions as a frame for personal and professional well-being, we reflected upon the critical necessity to attend to the following:
Engage In Self Care
Family and friends implore us to take care of ourselves. We know the benefits of self-care, yet, we are often challenged to engage in this type of self-compassion.  As we envision the Five Core Propositions as our north star for our personal and professional well-being, we appreciate that healthy, meaningful relationships, and care of others will be facilitated by healthy care of self.  While everyone's approach to self-care is different, we imagine we can best care for ourselves by considering the following aspects of self-care, particularly in these times of crises:
Physical Care
Choose to eat healthier foods and snacks throughout the day. 

Develop and commit to a sleep routine, prioritizing six to seven hours of sleep a night.

Regularly engage in movement throughout the week.
Psychological Care
Engage in mindful meditation or breathing exercises to alleviate/reduce stress and anxiety.

Establish boundaries; recognize the need to establish a time for self and schedule downtime to regroup; set aside answering emails or immediately responding to texts or telephone calls.
Emotional Care
Maintain and nurture mutually, supportive relationships; connecting with and engaging in relationships with family, friends, and colleagues who care, listen, and offer positive support.

Identify and acknowledge emotions as sources of energy, assigning neither 'positive' nor 'negative' judgement to them but accepting each emotion experienced. 
Connect with Community Circles
It is important to recognize and embrace connections with others, intentionally scheduling time during these incredible moments of uncertainty and anxiety, to encourage, support, and uplift one another. Connecting with those with whom important relationships have been developed, serves to improve mental well-being, and protect against loneliness and isolation. 
Practice Daily Gratitude  
Expressing and practicing daily gratitude increases positive emotions, improves physical, mental, and emotional well-being, and strengthens relationships especially in challenging, overwhelming times such as the crises that has been thrust upon us.  Emphasizing and appreciating the positive in our lives better prepares us to face anxiety and adversity.
This is our 'to do' list.  We must embrace its importance and commit to prioritizing self-care, connecting with family, friends, and close colleagues, and practicing daily gratitude – we deserve nothing less.  As we continue to care for one another amid COVID-19 and national and global racial unrest, we simply must commit to handling ourselves with great self-care.
---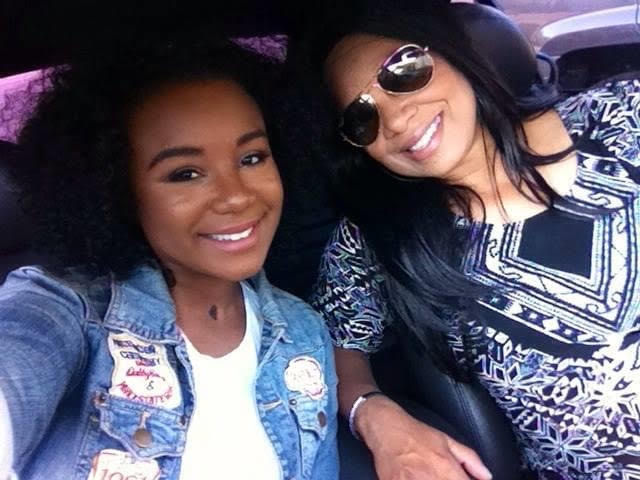 Tonia Holmes-Sutton, Ed.D., NBCT, is a member of the National Board for Professional Teaching Standards Board of Directors and is leading the way in education advocacy in southern Nevada. She serves as the Nevada Interim State Director for Teach Plus and an educator of twenty years; committed to excellence in teaching, leading, and learning. Tonia is a former Governor-appointed member of the Nevada State Board of Education, a WestEd Board Director, a National Teachers Hall of Fame Board Trustee, a member of the Nevada State Public Charter School Authority Board.  Connect with her on Twitter at @tholmessutton.
Brittany Holmes-Sutton is a University of Nevada, Las Vegas college senior (2021) with aspirations of becoming a Marriage and Family Therapist. Brittany is a Nevada National Board for Professional Learning Institute: Empowering Teachers as Leaders & Learners Board Member. She is a graduate of the College of Southern Nevada (AA in Communications, AAS in Community Social Services); a graduate of the College of Southern Nevada High School, and a member of the Southern Nevada community for over 20 years.  Connect with her on Twitter at @bholmessutton.
Tonia and Brittany are mother and daughter and long-time citizens of Nevada. They enjoy reading, learning, and traveling together.