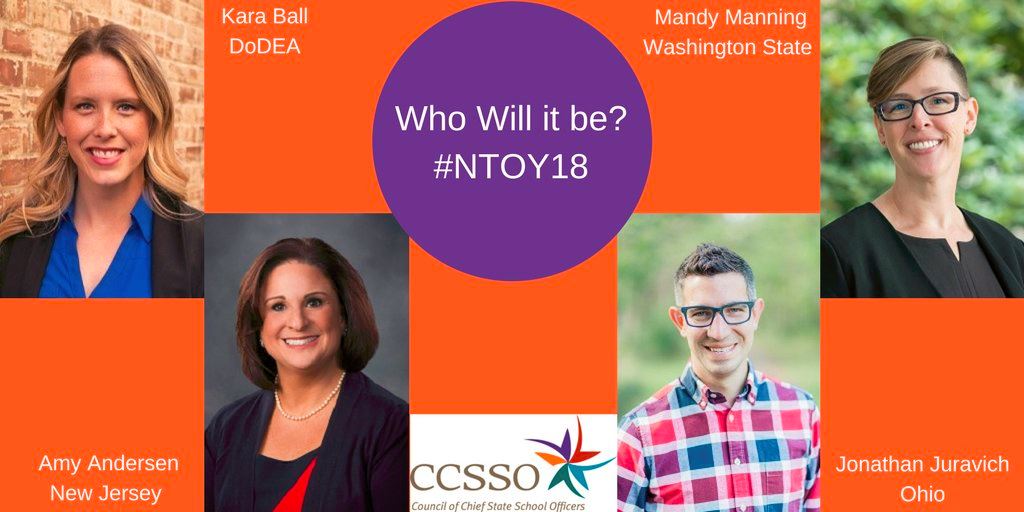 This Friday, April 20, the Council of Chief State School Officers will be announcing the 2018 National Teacher of the Year on CBS This Morning. The four finalists have all made great strides in education and we are proud to celebrate them. Of the four, three are National Board Certified Teachers! Read about their classroom experiences on our blog, The Standard. The respective posts are linked below.
Kara Ball, NBCT writes about her experiences as a child building rockets with her father and how this translates to her own students' learning.
Amy Andersen, NBCT speaks on the challenges and opportunities facing the deaf community and how our differences can be our strength.
Mandy Manning, NBCT talks about the common denominator that is shared among NBCTs and future teachers of the year. Read on to find out more.