The most inspiring and refreshing professional development (PD) that I have experienced in the past few years was a two-night nature journaling adventure during one of the coldest February weekends I can remember. It was the winter of my 9th year of teaching. There was limited internet, activities that I had never attempted before, and lots of quiet time spent both inside and outside. We spent hours outside watching birds, writing in our journals, and traversing through rugged trails on scavenger hunts. We were captivated by our teacher, Megan, who waded knee deep through an icy ephemeral pond to collect a bucket of salamander eggs.
The discussions and lessons weren't about pedagogy, test taking strategies or word morphologies. The dozen teachers were students, learning and practicing skills that were new to us. Our cohort was tasked with describing a strange unknown stick formation without drawing any pictures. Our teacher made us sit outside in the darkness and sketch what limited scenery we could see. A group of us even got up before dawn in the cold drizzle to see how many woodpecker species we could spot.
I left that weekend feeling excited to learn and keep learning. I remembered what it was like to be in class and not know what was going to happen next. I showed my nature journal and attempts at sketching the flora and fauna that I had witnessed in the dead of winter to everyone and anyone that would listen. Later, I told my students about my adventures and explained what it was like to hold a giant mass of salamander eggs in my hands. I was refreshed. The remainder of the school year was no longer a daunting task, even with the long stretch until spring break – not usually the optimistic outlook teachers hold in February. I was ready to be the best teacher I could be and spark "something" in my students. This PD was exactly what I needed. And in my case what I needed was time outside of my classroom and away from my students, and apart from the everyday aspects of my profession.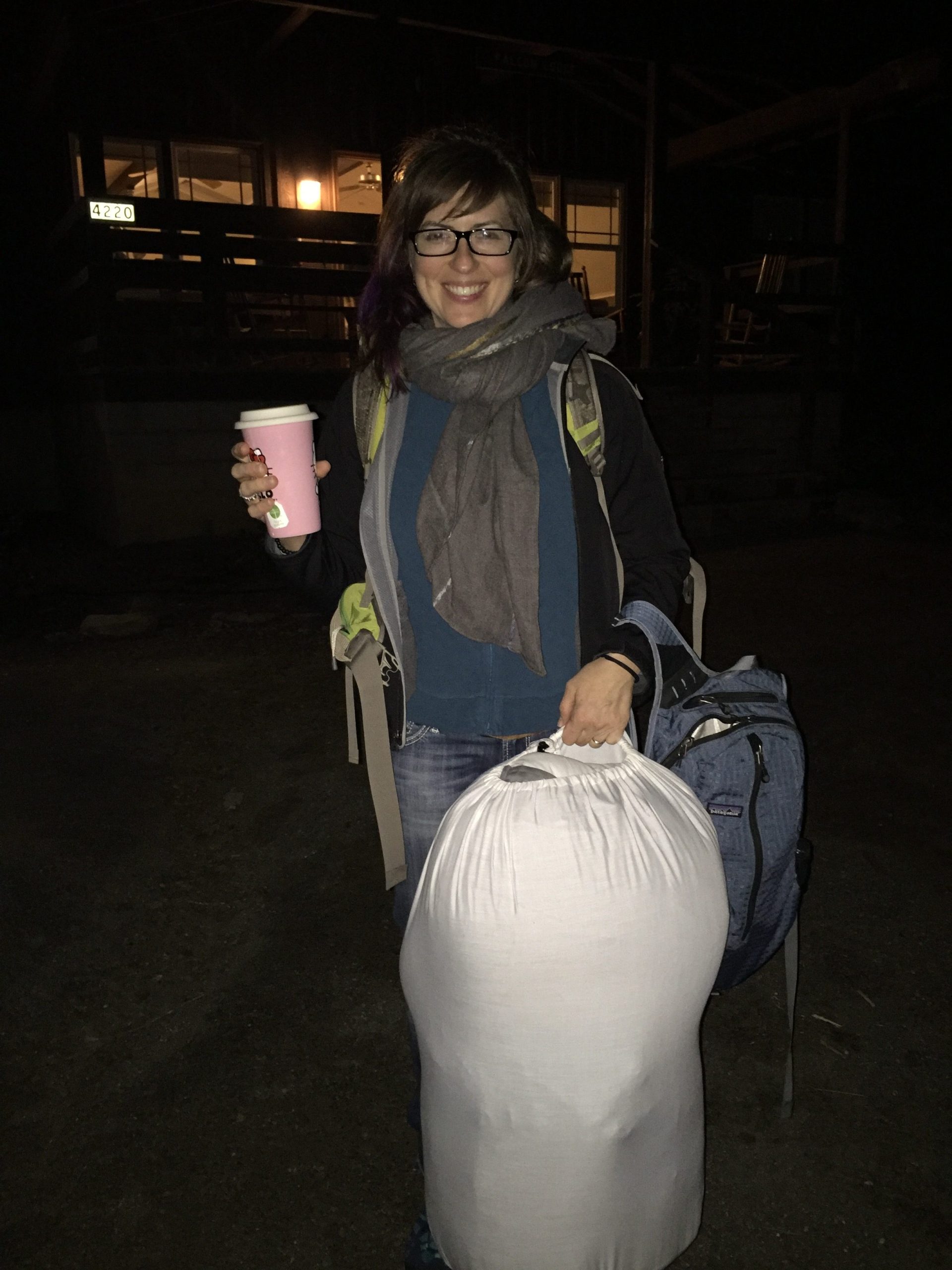 But this is just one example of what one teacher, during a specific time, needs from PD.
As a NC Teacher Voice Fellow I got to meet and talk with educators about PD during our fall data collection. Generally speaking, teachers do not feel that the "one size fits all" PD offered by their districts is meaningful to their practice. Repeatedly, teachers spoke about PD opportunities that they sought out because it was specifically meaningful to them. They want, and most know, the PD that would benefit their students, instruction or their school. And even now as I reminisce about my wilderness weekend I am searching for PD to help my team learn about small-group instruction strategies – training that I need to support my students at this point in time.
As professional educators we are expected (and required to maintain licensure) to participate in PD but often what is provided by our districts leaves us wanting more. As professionals we need to be trusted to know what we need for our classrooms and students. For example my nature journaling experience was the right fit for me and was an authentic experience where I was engaged and learned new things. We need the freedom to try different types of PD to find that right fit, just as we encourage our students to implement different studying strategies, enroll in a variety of classes, and participate in different extracurricular activities.
Schools and districts try to offer PD opportunities for their staff but too often, it is not relevant and is presented to a large audience in a passive manner. I experienced this first hand on my first day of work as a teacher. All new teachers received several hours of training focused on lesson planning – a skill that I had spent months practicing during graduate school. To figure out if and how teachers take off for non-required PD, I created a short survey.  Of the respondents, 91% said they have taken off school to attend non-required PD. Clearly, teachers want to grow as professionals, but they need the opportunity to determine what type of growth they need.
If educators aim to provide differentiated learning experiences for students and the same is needed for adult learners.  For example, as a mid-career teacher, I need different supports than the beginning teachers at my school. We need different experiences and ample time to reflect – which is exactly the opposite of the PD that most teachers find themselves sitting through. Teachers need the flexibility to select their PD and be comfortable selecting PD that is self serving. We should assume that our own learning will benefit our students, even if it's many steps removed from classroom application.
During my weekend in the woods I experienced exactly what I want my students to experience when they are in my classroom. I was a stakeholder in my learning and as a result I was invested. At first glance my wilderness PD seemed selfish and disconnected from my students. But in actuality it enabled me to connect with my students, learn new things, remain in the classroom, and look forward to attending PD in the future.   Educators need to be given the opportunity to self-select their learning experiences so they can develop and grow, and these opportunities need to be funded and encouraged. By investing in myself I am investing in my students. In reality, my wilderness experience was unselfish and my students benefited.