This past year was my 15th teaching.  The group that was entering my fifth grade class had been a challenge ever since they entered the school.  I did not let this interfere with how I was going to teach them. This group of students ended up being one of my favorite groups. 
During the school year, I was even chosen as teacher of the year for my school. I went on to compete at the county level and was chosen as my county's teacher of the year. In June, I was selected as one of the top five finalists for West Virginia Teacher of the Year. The results are not released until September, but this has been a great journey and I am happy to have had the experience of representing my county and state.
Being a National Board Certified Teacher has been the background for knowing my students and giving them what they need in my classroom.  The following is my speech that I wrote for the state level competition to help inspire other teachers to find their passion!
Ralph Waldo Emerson said, "Do not go where the path may lead, go instead where there is no path and leave a trail."
I am not your average teacher. I teach outside the box. I tell my students that the people we learn about in history were never quiet or someone who blends in with the crowd.  These amazing historic figures stepped outside the normal realm to make a difference for something they were passionate about.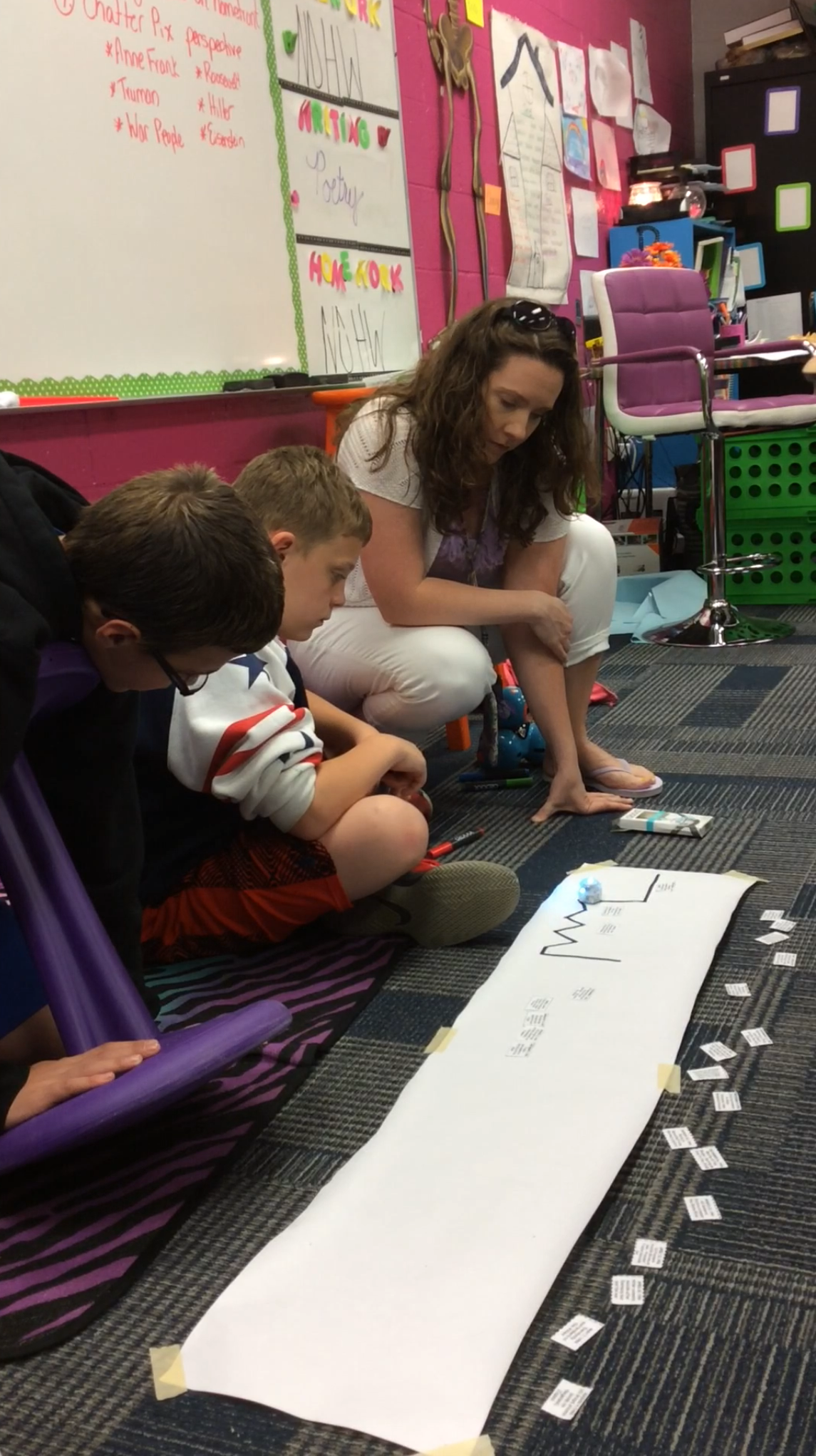 My vivacious energy is directed to my passionate, alternative teaching style. What I undertake directly benefits young minds that are placed in my care for 10 short months. All students can learn, but it is my job to provide stimulating lessons to support their own individual ability level. When I see the excitement in students' faces when they are engaged in learning, it pushes me to plan more effectively. It is a huge responsibility to stand before my students of differing abilities & backgrounds & meet the targeted needs of each of them, but it is a responsibility I go to great lengths to achieve daily. This takes time and essence, but I do not expect less of my students, so why would I not put forth my best effort for them as well?
Learning is fun and I am determined for students to be engaged while we are learning! Creating stimulating lessons is my forte. I focus on devising meaningful connections with history & writing that create memorable and fun learning experiences while engaged in critical thinking skills. Peek into our classroom & you will witness simulations of the Civil War, debates conducted between Native Americans and Andrew Johnson with the Trail of Tears, and students composing rap songs that better allow them to comprehend the Constitution. I am a strong advocate of incorporating STEAM (Science, Technology, Engineering, Art, and Math) activities into my curriculum to cultivate curiosity. Students have concocted bubbling, oozing potions with chemistry and constructed contraptions to bob for apples. Students used these lessons as a basis for cause and effect writing. Digital presentations are created, virtual field trips are conducted, project-based learning is implemented, and shadow acting is performed. In addition, students acquire elements of coding by programming Sphero robotic balls. We have generated new logos for Google, all related back to the content I am teaching at the time!  We have learned how to dance the Charleston with the Roaring 20's and have recreated famous battles from wars with a Lego Battlefields project!  Our classroom is full of lively productive conversations. Fifth graders are naturally chatty. Instead of trying to halt their natural curiosities, I position my energy into cooperative structures that build upon their social and oral language skills.
The bond I build with my students is crucial. The foundation of classroom culture is laid and established when they step foot in my room. The impact of positive culture allows students to connect with me and their peers on a distinctive level. Those small conversation moments help build strong relationships. I leave notes of encouragement or jokes on their desks each week. Knowing my students and building rapport help me plan meticulous lessons that guarantee achievement and success. A smile, laughing at their jokes, or listening to their stories can go a long way in inspiring children and showing them I care.
This passion that I possess is in all aspects of my life. Everything I attempt, I jump right in wholeheartedly. I want to make a difference in the world one student at a time! With teaching, however, my passion is making learning fun and exciting. If you ask any student in my room, I guarantee they will say my room is fun! Boring is not an option. This year I had a student say, "Mrs. Reeves, you could take the most boring book and turn it into something exciting!"
They know I make learning fun for them. My innovative and creative teaching is the main influence in producing excitement about learning! Passion and energy are both contagious, so why not share them?
As Robert Frost said, "I am not a teacher, but an awakener."  I desire to create magical moments that convey knowledge that impacts student learning. I am passionate about being a spark in a child's existence that ignites a fire for life that awakens a love of learning!  Hence, I am forging ahead, marking my trail in the minds of my students.
A true teacher is inspiring. No matter the content you teach or the grade you are placed in, a teacher is in the classroom for their students. It doesn't matter how many awards you receive, or how many conferences you attend; your role is to facilitate learning to those young minds around you. This is not a small task to take lightly. Those students depend on you for acquiring knowledge! We are shaping the future. Step out of your comfort zone. Join me and become an awakener! Leave a trail in the minds of your students, because in essence, this passion is all for them.