I was broken down and defeated. I did not love teaching anymore.  I was doing the same thing over and over and was bored. I needed a change.  I even contemplated changing careers.
Then, one day, I was assisting in a 2nd grade classroom.  I look back and remember where I was in that room and which desks I was standing beside when the thought came through my head:  I need to do something!  I began thinking back to my college days when our professors spoke to us of National Board Certification.  I knew I always wanted to achieve this distinct honor.
There was a support provider in my building that year that was serving as an instructional coach. As soon as it was my planning time, I ran down to her office.  I said, "I know I have spoken to you about this before, but I am ready. I am ready to get National Board Certified."  And so it began.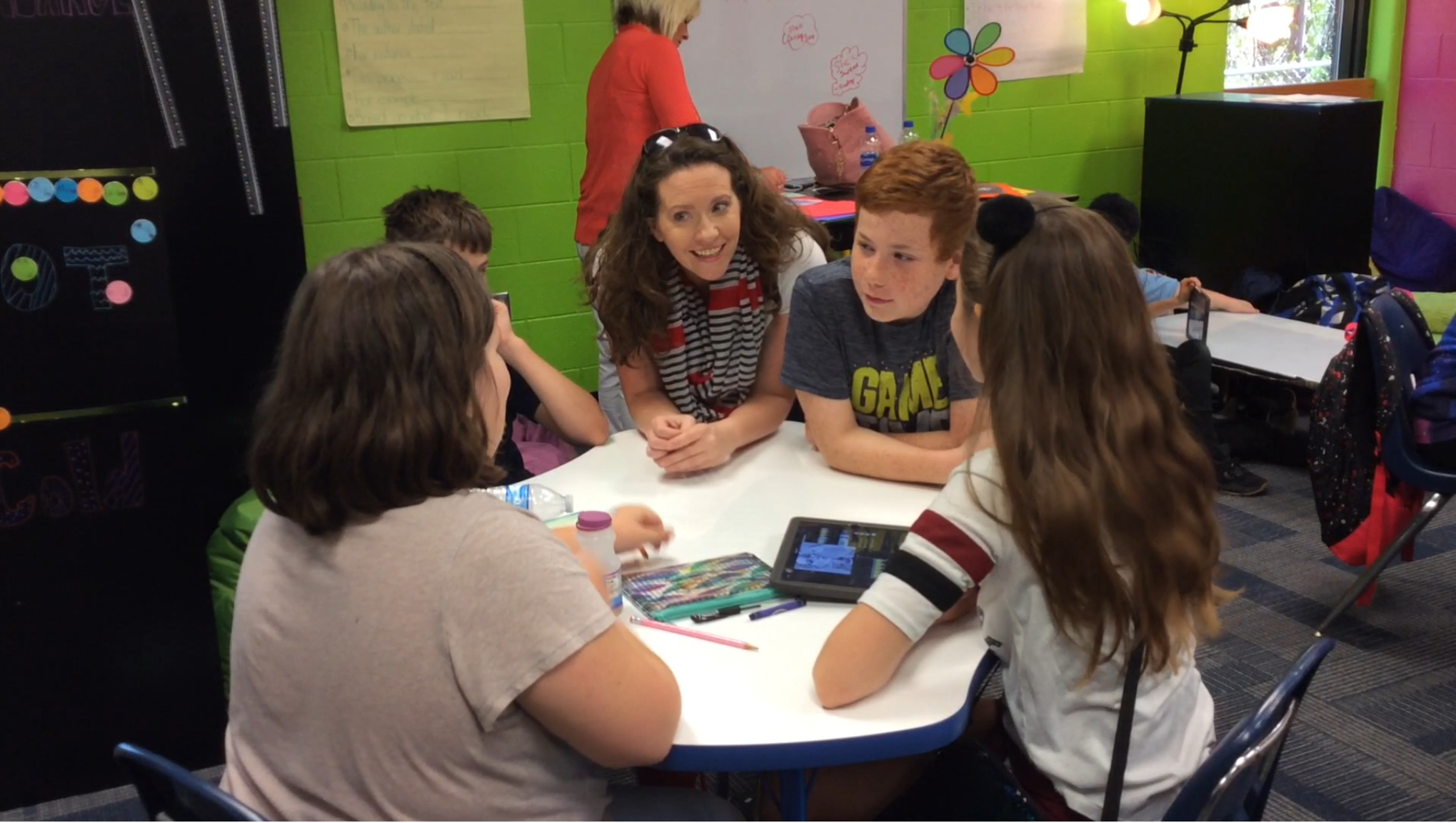 I commenced what has been the most monumental and rewarding professional development I have ever completed.  I tore myself down to build myself back up again.  I analyzed each and every aspect of my teaching.  I delved deeper into teaching practices and the reasons behind why I was doing what I was doing.
The year I certified was the first year for online submission. My mentor was there to encourage me, along with the other two candidates that I became close friends with. Then it was the long wait for results.  I woke up one morning with two of my new friends from my National Board Cohort asking if I knew my results. I hurriedly logged onto my computer and discovered I certified in one year!  It was such a relief!  This process made me a better teacher.  It challenged me, changed me, and brought my passion for students back.
That is not the end of my journey though.  Being a National Board Certified Teacher has opened many doors I never thought possible. In the semester immediately following when I certified, I was asked to mentor another educator from a neighboring county. This initiated my becoming a support provider through the West Virginia Department of Education (WVDE).
I am now the Lead Coordinator for the Southern WV National Board Cohort through WVDE. Over the years, my cohorts have grown from what was once only one or two candidates to over 20.  I hired mentors to work under me, and now have seven mentors.
Which brings me to my current endeavor: my expedition to state teacher of the year. A few years ago, one of my friends with whom I certified told me about a position at her school that would be available soon. I was unsure whether or not to take the position because there was a coaching position at my current school that was created for me.  I contemplated whether I wanted to stay where I was and take the new position or move across the county, closer to my home, with a new grade level. I was not ready to leave the classroom yet, so I made the jump and transferred schools and became a 5th grade teacher.
I love teaching and I love my students.  Being a National Board Certified Teacher brings teaching practices into focus so you instruct based on the needs of your students. I have always been creative and tried to make learning fun.  This school saw my passion and my teaching style for what it was worth.  My 15th year of teaching began along with the most challenging group of students I have ever worked with. These lessons needed to be more engaging than ever before. I worked harder than I ever had in my entire career.  These students needed me on my toes at all times. They struggled, they persevered, and they succeeded.  We grew together last year.  Even more so because I could look back and know that I was extensively trained on what was best for my students. I can say that that group of students is my favorite group that I have ever had the pleasure of teaching. We have a bond like no other class I had before before.
Anyone could have been chosen for teacher of the year at my school.  There are so many wonderful teachers, but they chose me to represent our school last year.
I am now in the stages of submitting my application for the national competition with 52 incredible teachers across the United States. Looking back, I know that the National Board Certification process sparked in me a passion that was hidden but just needed to be awakened.  I am able to discern what my students need and determine what I need to do as their teacher for them to be successful.  Being a National Board Certified Teacher opened doors that I would have never imagined. This process turned me from wanting to change professions to becoming one of the finest in my state. I am now embarking on an adventurous expedition across the nation along with the other state teachers of the year.
The backdrop of my journey began with me transforming my teaching by holding myself to the standards of what an accomplished teacher implements in their classroom.  There is no turning back now!