One of the biggest joys of teaching comes from the conversation that you have with a former student who comes back to find you, letting you know that your work helped to ignite their love of something. Sometimes that love comes in the form of a book, sometimes it's a problem they had to solve. We hope that ours is a bus.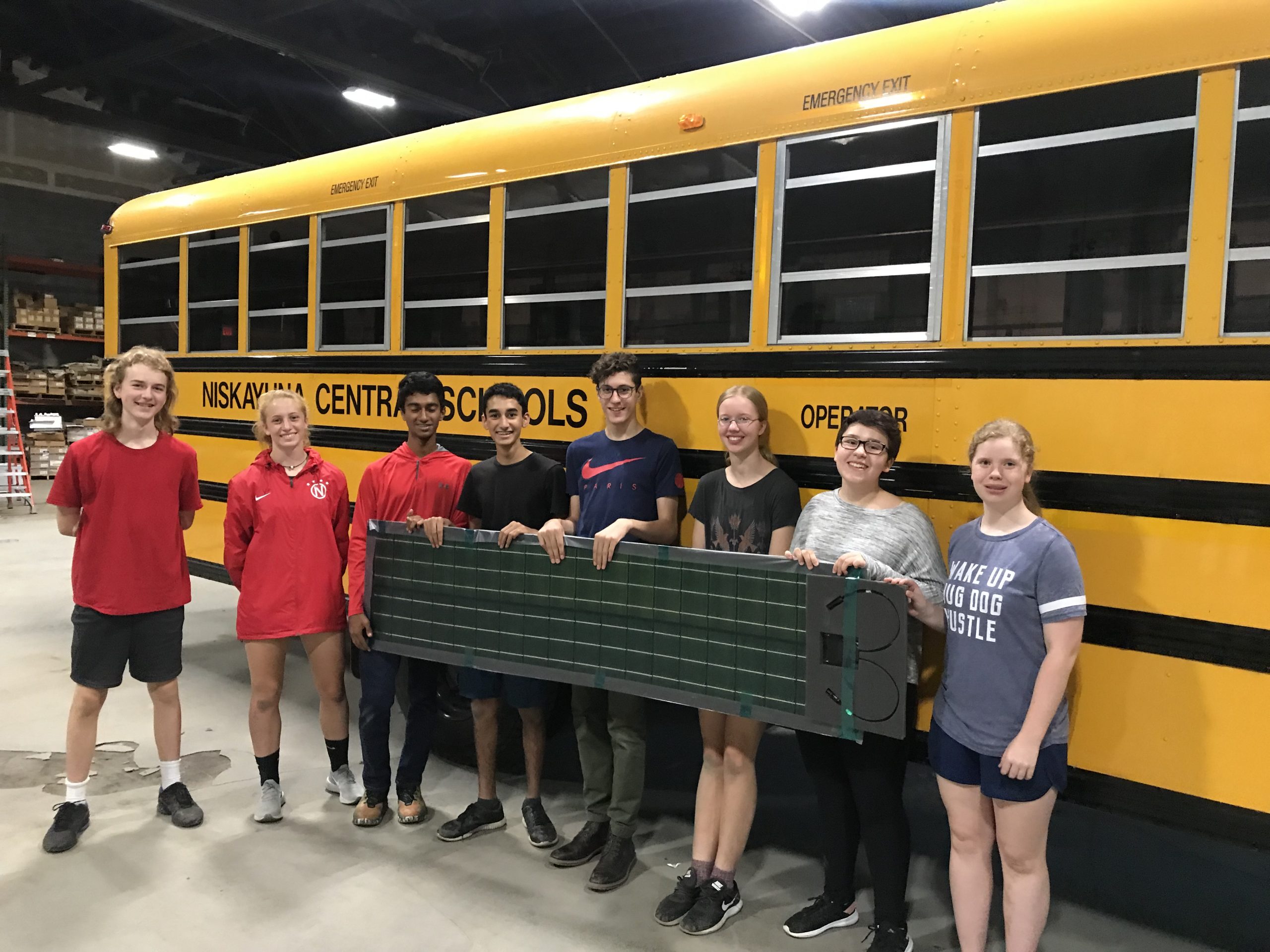 The NYSTEAMBus is a mobile STEAM classroom designed to travel to schools, challenging and motivating students to think in uncommon ways. This project started in our media center between myself and Steve Wolfort, our Media Center Specialist, considering how to build a set of STEM challenges for students in grades K-7 that are both mobile in nature and can be created and facilitated by students in grades 8-12.
The Wheels on the Bus
With approval to explore the idea from our administration, Steve and I made the wisest decision that we possibly could have… we gave the project to a group of our extremely creative, capable, and motivated students. We knew this project would never survive as an initiative from two teachers. So, we identified an eighth grade project manager and a team of students that had skills and interest in design, art, technology, math, and science. Then we pitched them on the idea.
Within just a few days, our students had presented our project to the Board of Education, they had designed an early CAD Model of our vehicle, they had a list of local businesses they would seek for partnerships, and they were working with a district grant writer on a budget that we thought might exceed $50,000.
Fail, Fail, Fail…
And then we failed. As my group of eighth grade students readied themselves for high school, we found out that we did not get the grant. And at that point, no one would have faulted us for walking away after using the design process to teach students to use language, math, science and technical skills.
However, we don't miss an opportunity to share the role that failure can play in long-term success, and that failure was only a short pit-stop on the way to a much larger victory.
Seeking Partnerships
We revised our budget, our school district committed to giving us a bus and maintaining it, local grant programs and businesses signed on to provide us with equipment and support, and a family foundation came through to see that our budget was fully met. It turns out that it really does take a village!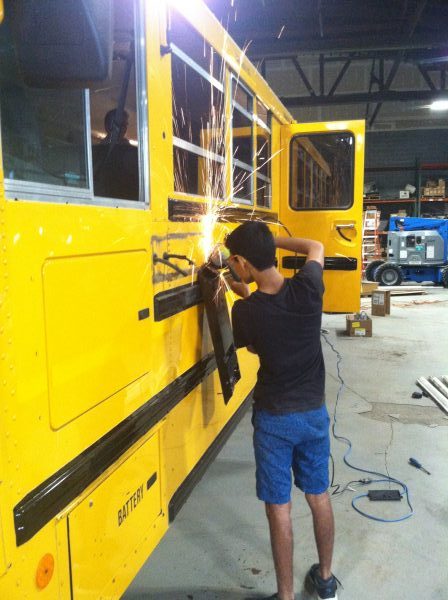 Summer Hours
The summer of 2018 was spent working to retrofit a 2004 school bus. Students spent countless hours in our district's facilities garage laying flooring, sizing and installing cabinets, and installing countertops and monitors. The group also worked with Monolith Solar to design an alternative energy system to charge and run our equipment. Using thin film solar panels installed on the roof of the bus and a battery bank housed behind the driver's seat, the electronics on our bus will be powered by the sun. I also spent the summer working to pass my NYS Class B Road Test.
Ready to Roll
Just over two years later, the NYSTEAMBus, staffed by Niskayuna High School students, is readying itself to deliver science, technology, coding, robotics and design challenges to students in grades K-7. We are in the process of building over 40 project modules that can be designed for implementation for groups that are as small as after school programs, as large as full academic grade-levels, and as specific as teacher professional development days.
Every student who has participated in the genesis of the NYSTEAMBus can identify a project, challenge or person who first ignited their love for STEM, and our hope is that we can become that spark for young students throughout our community, and throughout New York, as we launch our program in the fall of 2018.